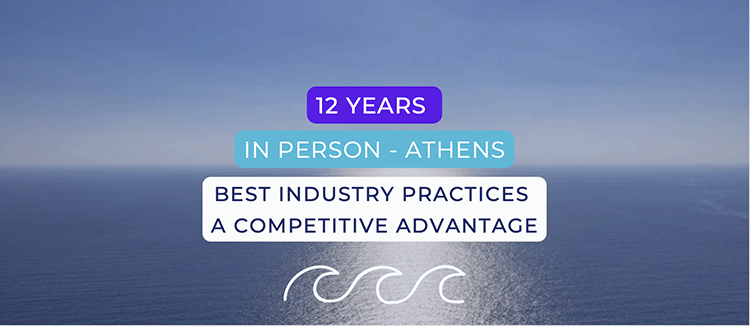 Best Industry Practices - A Competitive Advantage
Capital Link is hosting the 12th Annual Operational Excellence in Shipping Forum on Thursday, September 29, 2022 at the Divani Caravel Hotel, in Athens, Greece.

With a 12-year track record it is the only Forum that showcases Operational Excellence in the Maritime Sector and explores Best Industry Practices across all major areas such as fleet management, technological innovation, crewing, energy efficiency and the environment, safety & security. Special attention will be paid to the continued operational challenges posed from the Covid-19 reality, to sustainability and ESG considerations and new challenges on ship safety, security and human resources.

The forum provides an interactive platform on the topic of Operational Excellence, Best Industry Practices and Sustainability linking shipping companies, charterers, government and non-government industry associations, classification societies, P&I Clubs, Registries, technology & service providers and the financial and investment community.

This year's forum will once more feature industry leaders addressing a global audience.

Register and save your seat today!

Keynote Speakers & Award Presentation

OPENING KEYNOTE ADDRESS
OPERATIONAL EXCELLENCE- THE ROLE OF SAFETY AND SUSTAINABILITY

9:00 - 9:20 AM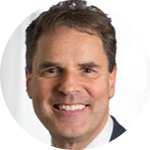 Dr. Grahaeme Henderson, OBE
Chairman

–

Together in Safety

AWARD PRESENTATION & KEYNOTE ADDRESS
2022 CAPITAL LINK MARITIME SUSTAINABILITY AWARD
12:50 - 1:20 PM

Award Honoree & Keynote Speaker:



Mr. Jan Dieleman
President – Cargill Ocean Transportation; Chairman – Global Maritime Forum
Introduction & Award Presentation by:



Mrs. Semiramis Paliou
CEO – Diana Shipping; President – HELMEPA
AGENDA

ADDRESSING INDUSTRY CHALLENGES
Enhancing Competitiveness, Efficiency, Safety & Sustainability
Panel with Heads of Major Classification Societies & Industry Associations

9:25 - 10:05 AM
Industry Organizations and Classification Societies work independently and together providing guidance and support to the shipping industry and mapping its response to the geopolitical, regulatory &market developments that affect shipping today. The panel will highlight the main priorities, objectives and initiatives they are working on and how they address the changing needs of the industry.

Moderator: Mr. Michalis Pantazopoulos, General Manager - Liberian Registry (LISCR Hellas)

Panelists:

MINISTERIAL ROUNDTABLE
The State Of The Industry & The Road Ahead- The Role Of The State
Shipping Ministers of Greece, Cyprus, France

10:10 - 10:50 AM
Panelists:
H.E. Ioannis Plakiotakis

, Minister of Maritime Affairs & Insular Policy -

Hellenic Republic

H.E. Vassilios Demetriades

, Shipping Deputy Minister to the President -

Republic of Cyprus

SAFETY - MOVING TOWARDS A ZERO INCIDENT FUTURE

11:20 - 12:00 PM
Shipping, one of the most vital links in the global supply chain, is also one of the most hazardous industries in the world. The shipping industry has made significant steps forward in improving its safety performance. Many companies and organizations are implementing valuable practices that are making significant differences to the safety of their seafarers, vessels, cargoes and the environment working together towards a zero- incident future. The panel will discuss the practices and expectations of key stakeholders in this pursuit.

Panel Chaired by: Dr. Grahaeme Henderson, OBE, Chairman - Together in Safety

Panelists:

THE HUMAN FACTOR - Recruiting, Competence Building & The Welfare Of Seafarers

12:05 - 12:45 PM
Covid-19 created unique challenges for the treatment and welfare of seafarers, challenges which have been further exacerbated by the ongoing geopolitical crisis. Seafarers are the backbone of the shipping industry and the issues of recruitment, competence building, retention and welfare remain core challenges as shipping companies need to ensure the long-term availability of seafarers. Adding to the challenge is also the situation with on shore personnel, as the shipping industry competes with other industries for the attraction of proper talent.

Moderator: Mrs. Sharron Pamplin, Chief People Officer - Lloyds' Register

Panelists:
Captain Stylianos Dimouleas

, CEO -

ALMI Tankers

Mr. Mark O'Neil

, President & CEO -

Columbia Shipmanagement

; President -

Intermanager

Captain Panagiotis Drosos

, COO -

Capital Ship Management Corp.

Mr. Konstantinos Galanakis

, CEO -

Elvictor Group

Mr. Harry Papadimitriou

, Director Crewing -

Oldendorff Carriers

ALTERNATIVE PATHWAYS TO OPERATIONAL EXCELLENCE AND DECARBONIZATION

2:10 - 2:50 PM
Operational Efficiency, Sustainability, Decarbonization are all interlinked and impact the competitive positioning of shipping companies as they interact with their trading and financial partners as well as their shareholders and investors. New regulatory mandates are coming into effect as of January 2023, while there are several options still under discussion as to how to achieve the longer term decarbonization objectives for 2030 and 2050. Industry self-discipline, measures to enhance operational efficiency and ultimately the selection of the proper fuel are among the options and alternatives. This panel will discuss alternative strategies followed by shipping companies.

Moderator: Mr. Elias Kariambas, Director, Regional Business Development, Greece - ABS

Panelists:
Mr. Dimitrios Vastarouchas

, DCOO -

Danaos Corporation

Mr. George Sarris,

President -

Enterprises Shipping & Trading

; Managing Director -

Golden Energy Management

Mr. Michail Malliaros

, General Manager -

Euronav Shipmanagement

Mr. George-Paul Perantzakis

, Fleet Director -

NAFTOMAR

EMBRACING THE TECHNOLOGICAL (R)EVOLUTION - TAKING SHIPPING TO THE NEXT STAGE

2:55 - 3:35 PM
Technical, commercial, and corporate operations are optimized through technology with impact on efficiency and profitability. Shipping companies are called to make choices and investment decisions prioritizing among the various areas. This panel will discuss how shipping companies evaluate and prioritize their investments in technology taking into consideration regulatory requirements and market expectations and conditions.

Moderator: Mr. George Teriakidis, Area Manager, East Mediterranean & Black Sea, Maritime - DNV

Panelists:
Mr. George Papagiannopoulos

, Principal -

Common Progress Shipping Co.

Mr. Fotis N. Dalmyras

, CEO -

Andriaki Shipping Co. Ltd.

Mr. Tassos Tzamouranis

, General Manager -

Dalex Shipping Co. S.A.

Mr. Georgios E. Poularas

, CEO -

ENESEL S.A.

Mr. Martin Ackermann

, CCO -

Synergy Group

OPTIMIZING FLEET MANAGEMENT

3:40 - 4:20 PM
Covid-19, geopolitics, global supply chain complications, new regulations, charterer, financier and investor requirements, the increasing use of technology, to name just a few factors, have created new challenges for Fleet Management. This panel will discuss how shipping companies formulate and implement Fleet Management strategies. It will also tackle the relationship between fleet size and diversity, efficiency and quality.

Moderator: Mr. Spyridon Zolotas, Senior Director - RINA

Panelists:
Mr. Andreas Hadjipetrou

, Managing Director -

Columbia Shipmanagement

Mr. Spyros Tarasis

, Chief Operating Officer, Dry Bulk Fleet -

Costamare Shipping Services

; Vice Chairman -

INTERCARGO

Mr. Marcos C. Vassilikos, Managing Director - Eurobulk

Mr. George Saroglou

, Chief Operating Officer -

TEN Ltd.

Mr. Costas Kontes

, Managing Director -

VShips Greece

DESIGNING SHIPS OF THE FUTURE - Cutting Edge Technologies

4:25 - 4:45 PM

Presentation by:
Dr. M. Abdul Rahim, Corporate Officer, Managing Director for Europe and Africa, ClassNK


FLEET RENEWAL - A Necessity For Competitiveness & Decarbonization Despite The Uncertainties?

4:50 - 5:30 PM
What are the factors going into fleet renewal in today's environment against the backdrop of uncertainties regarding regulations and fuels? What are the viewpoints of charterers, financiers, shareholders, investors and the broader community? What is the risk for obsolescence due to technological advancements and fuel developments? To what extent is vessel modernity and efficiency a major competitive advantage or drawback? All these are major issues going into the decision-making process of shipping companies as they have been striving to ensure their long term competitiveness.

Moderator: Mrs. Paillette Palaiologou, Vice President M&O Division, Southeast Europe, Black Sea and Adriatic (SEEBA) Zone - Bureau Veritas

Panelists:
Mr. Jerry Kalogiratos

, CEO -

Capital Product Partners

Mr. Aristides Pittas

, CEO -

Euroseas & Eurodry

Dr. Loukas Barmparis

, President -

Safe Bulkers

Mr. Nicos Rescos

, COO -

Star Bulk Carriers Corp.

Mr. Vasileios Lampropoulos

, COO -

Thenamaris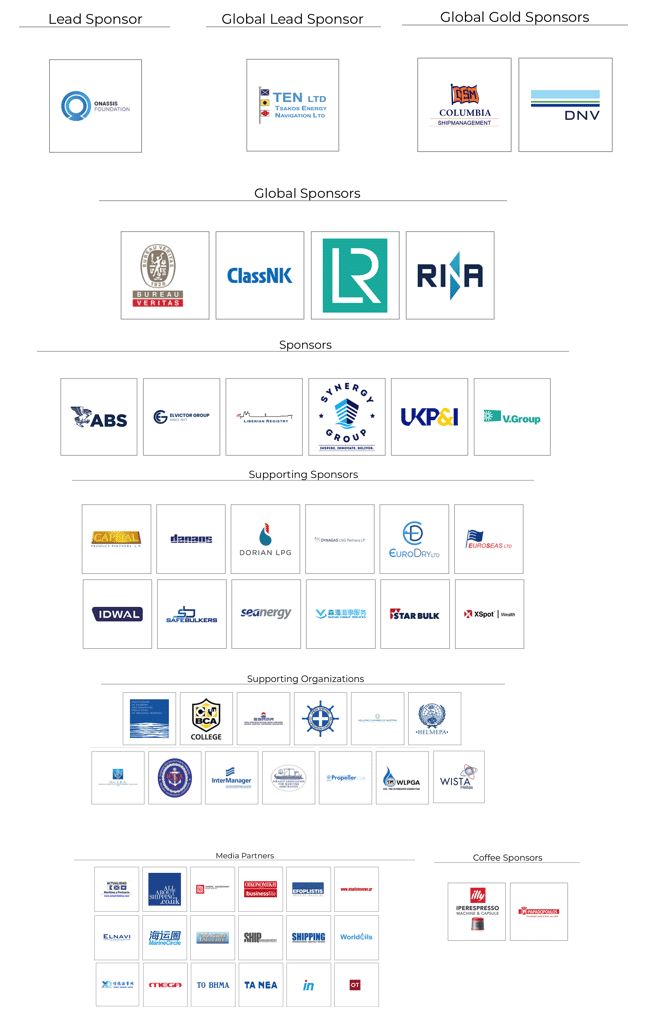 Contacts

For further information, contact Eleni Bej at ebej@capitallink.com or call +1 (212) 661-7566.

For sponsorship and speaking opportunities, contact Nicolas Bornozis, Olga Bornozis, or Anny Zhu at forum@capitallink.com or call +1 (212) 661-7566.